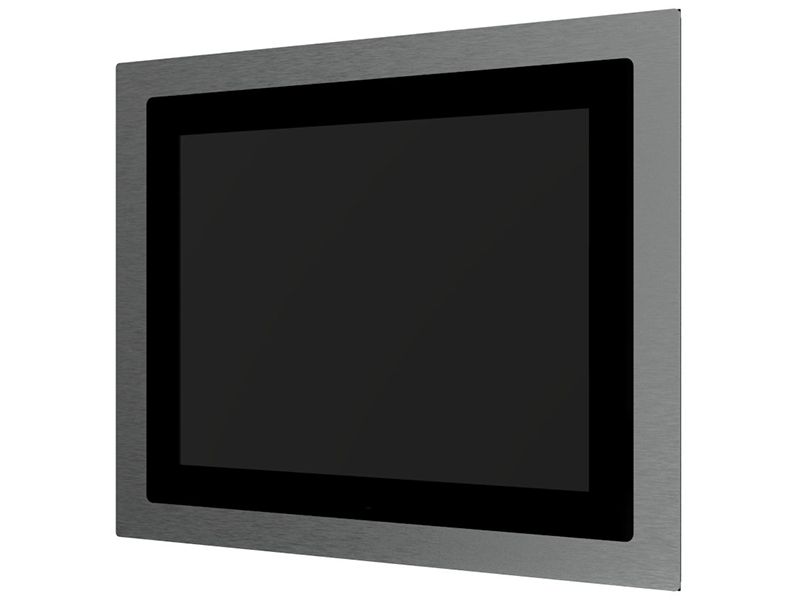 Industrial Panel PC and Open Frame PC (New Product, I series)
Penetek Technology, Inc. unveils an entirely new line of Industrial Panel PC that embodies a new era for Point-of-Service hardware - the I Series. With a 304/316 stainless front bezel, aluminum die-casting housing, service friendly design (Change the touch and the LCD panel within 1 minutes) and a strikingly thin profile, the I Series brings a modern aesthetic to the fish ports, butcher shops, makes food processing factories look even safer and more attractive.
---
01 Nov, 2018
Available in 15" (4:3) screen or 15.6" (16:9) widescreen, the I Series provides multiple CPU selection from Intel Celeron all the way to Core i7 CPU to fit each unique need. The patented fan-less technology allows the unit to run silently and perform in harsh environments that involves dust and liquid spills.

"Touch terminal is not just a cash register or a ordering system; it has evolved to be an extension of the service and increase user experience. As an OEM / ODM manufacturer, we think not just from user point of view, but also from service perspective," said Dan Chen, President at Penetek Technology, Inc. "The I Series radiates simplistic elegance and looks flawless at the front. You only need to take out two screws to reach the mainboard and other major components. Takes around 1 minutes to replace the mainboard or the LCD panel. Its modern and stunning design can blend into any store decoration, while the terminal still offers the quality, performance and long-term durability that our customers expect from Penetek."
Industrial Panel PC and Open Frame PC (New Product, I series) | All-In-One POS Systems & Panel PCs Manufacturer | PENETEK
Located in Taiwan since 2013, PENETEK TECHNOLOGY, INC. has been a POS systems and Panel PCs manufacturer with Intel 10th Gen. Elkhart Lake platform for POS, Panel PCs, and Industrial PC product lines. Their main products, include POS, All-In-One POS, Panel PCs, Industrial Panel PCs, Kiosks and Open Frame PCs, which are CC and FCC certified.
Penetek, is a 100% Taiwan-based premier manufacturer, that offers OEM / ODM services with the most flexible customization to hospitality, food & beverage, retail, and industrial automation developers and companies with comprehensive product services. With over 20 years of experience in All-in-One (AIO) touch terminal design and manufacturing, Penetek staffs understand the demands of our partners and develop products of unmatched quality and feature to help our OEM/ODM partners meet the specific needs of their customers in the ever-changing dynamic of the market.
PENETEK has been offering customers high-quality POS systems and panel PCs, both with advanced technology and 20 years of experience, PENETEK ensures each customer's demands are met.