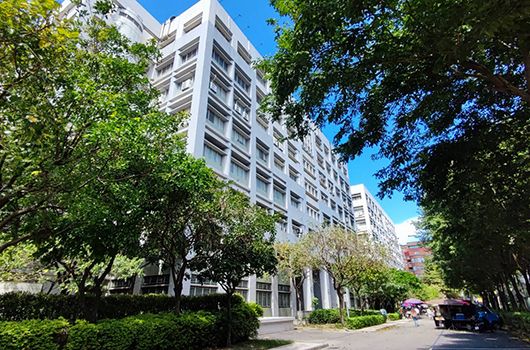 About Penetek
Provide POS OEM / ODM services and turnkey POS solution.
Penetek is a 100% Taiwan-based premier POS system manufacturer specializing in the designing and the manufacturing of POS (Point of Sale and Point of Service), Industrial PC, Kiosk, Panel PC, and POP display (Such as signage) for the hospitality (Food and Beverage), retail, industrial automation, medical, gaming, and leisure industries applications.
---
With over decades of experiences in All-in-One touch terminal design and manufacturing, Penetek staffs understand the demands of our partners and develop products of unmatched quality and feature to help our OEM/ODM partners in Australia, Argentina, Canada, Chile, Germany, Italy, Netherlands, United Kingdom, United States, Spain, Thailand to meet the specific needs of their customers in the ever-changing dynamic of the economy.

All our products are manufactured in Taiwan with the short lead-time (Around 3 weeks), long warranty (3 years), long product life (7 to 12 years), long-term services (Parts and labors 2 years after EOL), and reliable (Overall failure rate is less than 0.5%) to serve worldwide partners and markets that demand reliable and retail-hardened systems. If you need an experienced, professional, reliable, and flexible partner in POS system manufacturer, Penetek will be the best choice you can ever find! Contact us now! We will be very glad to become your partner!
Milestone
Time
Achievement
Y2022
Penetek is proud of having the Intel 10th Gen. Elkhart Lake platform for POS, Panel PC, and Industrial PC product lines. M82 mainboard inherited the unique features from its precursor, and the J6412 processor has a maximum frequency of up to 2.6GHz, 4 times faster than the J1900. It has the ability to enable TPM 2.0 through BIOS, and protect the critical data you have in the retail and hospitality applications, and the HDMI OUT also gives the flexibility to extend and display the advertisements on a large-size LCD display at a distance.
Y2021
Inherit the tremendous design of Restaurant POS, we gather all features and put 15.6" Full HD LCD with PCAP touch and made Retail POS, A3316 M73. It is not only powerful but also sleek in the overall outlook. With the custom-made BIOS, it can use Intel 9th generation CPU up to Core-i9 9900T.
Y2020
Introduced the world 1st 15" POS with Intel 8th generation Coffee Lake platform, Restaurant POS, A3315 M73 with socket mount desktop CPU up to Core-i7 8700T.  It is the best choice for the power users.
Y2019
Introduced 15.6" wide screen system, Android POS, A3216 M72; this sleek POS system runs multiple OS, including Android X86, Linux and Windows maximize the usage in different applications.
Y2018
Cooperated with partners and introduced Industrial Panel PC, Open Frame PC, I3315 M63 with 304/316 stainless steel front bezel, die-casting housing, and IP65 standard for harsh working environments, such as fish harbors, butcher shops, food process manufacturers…etc.
Y2017
Introduced the 1st POS with cross-border concept design, A3415. The shape of base is designed as wind tunnel, (A bold and straight round shape) various from traditional POS design.  This hybrid and unique design allow customers to installed RFID reader or 2D Scanner for multi-purpose applications.
Y2016
Launched the 3rd Wintel POS system, Power POS, A3215 M63 the very first fan-less POS terminal using desktop CPU (Pentium, Core-i3, Core i5), new entry- and high-end motherboards, foldable base and multi-color design.
Y2014
● Introduced the 1st Android system with 90-degree rotated display.
● Received 2014 Computex IF Award.
● Launched the 2nd Wintel all-in-one 15" system, A3115 with entry and high-end two different levels simultaneously.
● Acquired by Posiflex.
Y2013
● Established the company at Wugu Industrial park by a group of experienced sales and engineers in POS applications in October 2013.
● Launched the 1st Wintel AIO 15" WS10X to the North America market.