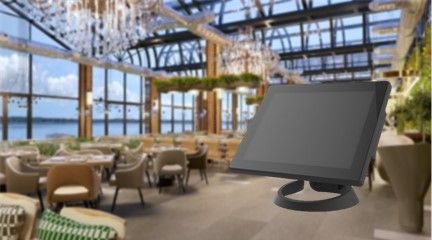 All in One POS for Food and Beverage Provide Better Services
A good POS system for food and beverage business should simplify the work for owners and staff. With IP65 at the front can avoid the water and dust to damage the system. Easy service and quick storage swapping can also shorten downtime whenever the system service is needed. Some applications have CRM (Customer Relationship Management), inventory, and finance data that may require a more powerful CPU.
---
Whether you have a bar, cafe, QSR business, or restaurant, all-in-one point-of-sale systems/Restaurant POS systems / POS systems for restaurants enable transactions and include the operational functionality that enhances the guest experience and streamlines business operations.
What kinds of POS hardware do food and beverage business owners use?
POS terminal (All in One POS / A3215 M62, Best POS / A3216 M82, Restaurant POS / A3315 M73, Retail POS / A3316 M73, Touch POS / A3215 M82 or Box type POS PC with a touch monitor).
Kitchen Computer / P3324 M73, Kitchen PC / P3224 M82.
Price Checker, Mini Kiosk / K1110 M85.
Payment terminal (MSR or EMV card reader).
Receipt Printer / T890H.
Cash Drawer.
Kitchen Printer.
Related Products