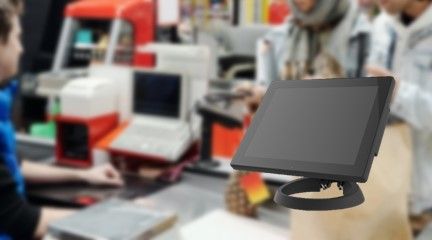 Retail POS for Retail and Wholesale Increase Work Efficiency
Retailers have certain functions that need to be input into the POS system and collect data from an inventory library in order to keep track of stock levels in the hardware, such as a scale on the counter, a barcode scanner, and a device for taking off alarm tags of clothes, shoes, or liquor bottles. The most comprehensive POS system is usually a supermarket checkout point due to the various items and the massive amounts being sold. Therefore, the system needs to be powerful, but also reliable and durable.
---
Penetek follows Intel's embedded product roadmap (7 - 12 years product life) and chooses the socket mount / desktop types of CPUs (Twice more powerful than mobile CPU) for Retail POS and Power POS. Not only that, the unique heat pipe and the patented dissipation system make these systems fan-less, dust-free, and noise-free. Their performance, reliability, compactivity, easy service, and long product life make them the best choice for retail applications.
What kinds of POS do Retail and Wholesale owners use?
Best POS / A3216 M82, Power POS / A3315 M63, Restaurant POS / A3315 M73, Retail POS / A3316 M73, Touch POS / A3215 M82.
Panel Computer / A3316 M73, Touch Computer / A3315 M73.
Price Checker, Mini Kiosk / K1110 M85.
Receipt Printer / T890H.
Bluetooth Scanner / BD-6530BT.
Handheld Scanner / BDE-1530.
Barcode Scanner / DT-9800.
Related Products