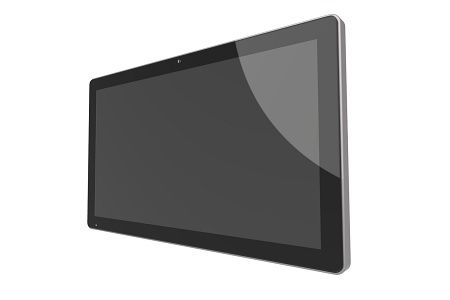 Panel PC
Durable, Reliable, and Robust Touch Panel PC
Penetek is dedicated to designing ruggedness industrial panel PCs with fewer cables, and fewer screws inside, but with all the necessary interfaces. You can choose from three different types of touch panels: resistive touch project capacitive touch, and floating touch. We design Panel PC with high brightness LCD panels (Up to 600 nits), robust and ruggedized housing (Alloy aluminum die-casting) with true flat and water and dustproof front bezels (IP65).
---
It can be used in industrial automation, kitchens, warehouses, shopping malls, department stores, amusement parks, and airports as a controller or interactive information centers.

Demand for Panel PC usually is in small quantity but requires reliable and durable design, long product life, and easy maintenance.

Penetek's panel PCs feature with

- Intel Embedded or Core-i CPU (desktop type).
- 7 to 12 years product life, 2-year service parts after EOL.
- Waterproof ventilation system and high efficient heat-pipe design.
- IP65 for water and dustproof at the front, IP54 waterproof at rear.
- Supreme high brightness LCD display.
- 75 x 75 & 100 x 100mm VESA mounting.
For more Panel PC product information, please find below.
Durable, Reliable, and Robust Touch Panel PC | Taiwan All-In-One POS Displays & Panel PCs Manufacturer | PENETEK
Located in Taiwan since 2013, PENETEK TECHNOLOGY, INC. has been a POS systems and Panel PCs manufacturer with Intel 10th Gen. Elkhart Lake platform for POS, Panel PCs, and Industrial PC product lines. Their main products, include Panel PC, POS, All-In-One POS, Panel PCs, Industrial Panel PCs, Kiosks and Open Frame PCs, which are CC and FCC certified.
Penetek, is a 100% Taiwan-based premier manufacturer, that offers OEM / ODM services with the most flexible customization to hospitality, food & beverage, retail, and industrial automation developers and companies with comprehensive product services. With over 20 years of experience in All-in-One (AIO) touch terminal design and manufacturing, Penetek staffs understand the demands of our partners and develop products of unmatched quality and feature to help our OEM/ODM partners meet the specific needs of their customers in the ever-changing dynamic of the market.
PENETEK has been offering customers high-quality POS systems and panel PCs, both with advanced technology and 20 years of experience, PENETEK ensures each customer's demands are met.