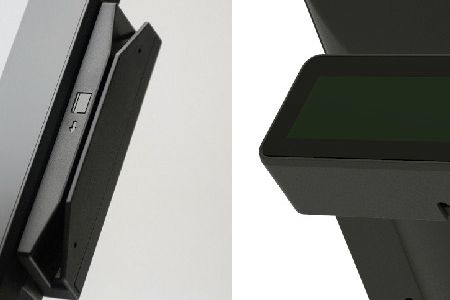 Peripherals for POS, Panel PC or Kiosk
Flexible, Easy Install Peripherals to pair with POS or Kiosk
At Penetek, we offer these rich and multi-function peripherals to pair with our POS, Panel PC, or Kiosk terminals, bringing many more possibilities to fulfill various applications' demands.
---
These peripherals are used for increasing users' experiences and customers' serviceability, which includes Magnetic Stripe Card Reader, EMV card reader, RFID card reader, fingerprint reader, i-button reader, VFD, 2nd display, cash drawer, thermal printer, 1D / 2D bar-code scanner...etc.
Flexible, Easy Install Peripherals to pair with POS or Kiosk | Taiwan All-In-One POS Displays & Panel PCs Manufacturer | PENETEK
Located in Taiwan since 2013, PENETEK TECHNOLOGY, INC. has been a POS systems and Panel PCs manufacturer with Intel 10th Gen. Elkhart Lake platform for POS, Panel PCs, and Industrial PC product lines. Their main products, include Peripherals for POS, Panel PC or Kiosk, POS, All-In-One POS, Panel PCs, Industrial Panel PCs, Kiosks and Open Frame PCs, which are CC and FCC certified.
Penetek, is a 100% Taiwan-based premier manufacturer, that offers OEM / ODM services with the most flexible customization to hospitality, food & beverage, retail, and industrial automation developers and companies with comprehensive product services. With over 20 years of experience in All-in-One (AIO) touch terminal design and manufacturing, Penetek staffs understand the demands of our partners and develop products of unmatched quality and feature to help our OEM/ODM partners meet the specific needs of their customers in the ever-changing dynamic of the market.
PENETEK has been offering customers high-quality POS systems and panel PCs, both with advanced technology and 20 years of experience, PENETEK ensures each customer's demands are met.